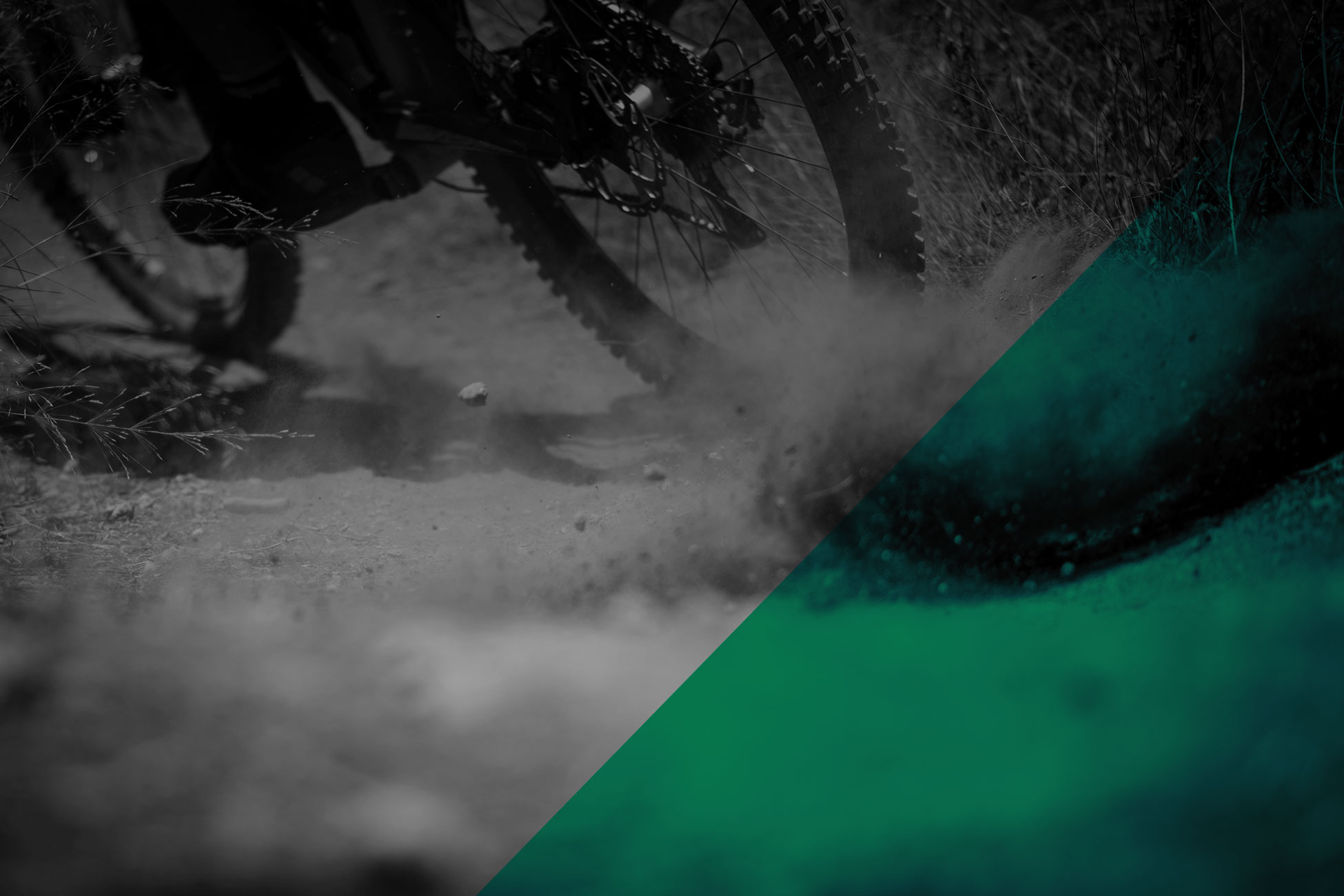 With over 40km of fully signed single-track, the Kalamunda Trails area is the most popular MTB destination in WA. It's only a 40 minute-drive from Perth and situated in picturesque National Park and State Forest.
suggested loops, everything from beginner to advanced.
Our trails are categorised in difficulty based on the International Mountain Bike Association's (IMBA) trail grading.
Easy — Green
Suitable for all abilities, our easy trails are ideal for beginners and family rides.
Shake, Rattle n Roll skills loop
This 800m long interpretive beginner skills loop is a great place to warm up or hone your skills.
Camel Farm Link
A two-way trail with a fast and fun link between the Black Stump car park and the Camel Farm.
Tangaroo Kick
This easy-to-climb track is as smooth as it gets going uphill.
Gottysnobble
A fun twisty descent suitable for all abilities.
Flaccid Ashback
Experience endless berms and turns in this flowy descent. Corners can bite back if you overcook it, so slow down and enjoy the ride.
Gridlocked
A picturesque climb without the gravel and steep-fire climb back from the Dell. Gridlocked has cattle grids at each end.
Black Stump Pump Track
Pump tracks are great fun for all riders and serve as a perfect intro to mountain biking.
Munda Biddi
This scenic 1,000km off-road trail tours the Australian bush from Mundaring to Albany. A section of the Munda Bindi passes through the centre of the Kalamunda Trails, acting as the 'spine' of the networks.
Intermediate — Blue
A series of exciting trails for experienced riders who love a challenge.
Joey's Line
This trail is named after Canadian trail-builder Joey Klein, who ran a trail workshop here. It's an easy climb with a few rocks thrown in to get the legs warmed up.
Dugite
A snaking trail with one small jump and lots of fast corners.
Camakazi
Camakazi is mostly downhill with berms, small jumps, and a few rocks to keep things interesting — it's a crowd favourite!
X-Files
This climbing trail is named after prison crew that constructed it. They were supervised by Officer Scully and went missing after it's completion…
FJ
A flat, weavy section of the Kalamunda Circuit that passes by a burnt-out Holden FJ.
Highway to Dell
Get ready for a twisty climb through the pines. It's so gentle, it doesn't even feel like a hill.
Metasoma
A fun downhill ride from the top of Highway to Dell towards Lube Me Up.
Lost and Found
Gently climb up the bottom of Third of the Hill in this weavy trail.
Mercury Lane
Great for beginners looking to step things up, this short flowy ride links to the bottom section of Mercury Street and the end of Lost and Found.
Rocky Balboa
Practice your precision in this technical climb with hairpin corners. Keep your eyes busy and look out for exposed rock (it's a nice distraction from the burning legs).
Drago
This simple climb is perfect for those who want to cruise back to the top of Mt Gunjin and do it all again.
Apollo
A rocking, twisting trail with a great link to the start of Mercury Street.
Mercury St
Long, fast, and downhill, this trail has tabletop jumps and fast corners for a challenging ride.
Mother-in-Law
This final section of the climb to Mt Gunjin is hard work. Try not to bite your tongue.
Goldilocks
It might be short, but it packs a punch. Start at the top of Mt Gunjin and make your way to Muffin Tops or Three Bears in this fun ride.
Three Bears
A one-way descent with three bears (tabletops). When linked in with Goldilocks and then Mercury St, it makes a lo-o-o-o-o-ng descent off of Gunjin.
Muffin Tops
The fastest downhill blast around — take your hands off the brakes and enjoy the ride. There are several tabletop jumps to add to the fun!
Horny Devil
A fast-flowing trail marked by a pair of Devil's horns (trees) at its start. After a few tight corners, it gets faster and faster until you're spat out at the Black Stump car park.
Slippery When Dry
One of the first sections of trail constructed. It contains challenging rock gardens, fast corners, fun jumps, and one Black Diamond log ride shortly before you descend to the Camel Farm.
Judderbars
Make the most of rollers which you can pump, manual, or link up and double if your speed allows. It continues into Alchemy after the gradient flattens out.
Lazarus
A little bit of Whistler-inspired magic, Lazarus features lighting fast berms, tabletops and step-downs. At the end, you can hook onto Alchemy or join the last section of Loco En El Coco.
Alchemy
This trail is flat, twisty, and loose. Look out for the wall ride halfway down and the tabletop to finish.
Lube Me Up
This new climb takes you from Metasoma all the way to the very top of the hill and the start of Scorpion trail — lookout for those tight corners.
Scorpion
Whip around wooden berms — or should we say, wall rides — and finish grinning ear-to-ear.
Feral Groove
Keep things fast and flowy with wooden berms and plenty of jumps. Whir through this past-paced track then catch your breath in the Farrell Grove carpark.
Up, Up and Away
A steady climb from the Farrell Grove car park and picnic area to the top of Scorpion Trail (not as steep and tight as Lube Me Up).
Creek Trail
This handy link runs from the end of Scorpion and joins with Metasoma for those looking to do it all again or link with an easier ride at Mt Gunjin.
Difficult — Black
For the ultimate adrenalin rush, advanced riders can experience our legendary trails. These aren't for the faint-hearted.
Luvin Shovels
This highly-advanced trail with large jumps and non-rollable drop offs. Take it on, if you're skilled enough.
Lancaster
A one way, downhill stint that starts tight and slow before a small drop off leads to some smooth berms. Ramp up your speed for a series of tabletops and small jumps, then nail a log ride before an even faster berm launches you in the first of the ladder drops.

Loco en el Coco
Test your skills with two large drop offs, good flow, and a couple of ramps that give you the option to shoot through some corners, with a large wall ride to finish. Trail style turns bike park style with two largish doubles into a 90, then 180-degree berm followed by another two large camelbak doubles. There are more rollers and ramps before the trail merges back to blue where the gradient flattens out.
Riding the trails
Here's what you need to know.
Bike hire
Bikes can be hired locally from Rock and Roll Mountain Biking (based at the Camelfarm), Munda Biddi Bike Hire (Helena Valley), and Kalamunda Cycles (in town). All offer short or long-term rentals and can normally undertake emergency repairs onsite if needed. Otherwise, feel free to get in touch with any of our other bike shop sponsors who could assist with demo bikes.
Equipment
Mountain biking is an extreme sport so safety is a huge priority and using the right equipment is paramount. Ensure you have a helmet, enclosed shoes, gloves, eye protection, and hydration. Sunscreen, Knee and arm guards, decent lights (for night rides) are also recommended. Your safety is your own responsibility — always ride within your skillsets.
Respect
When riding our trails, be respectful of the environment and other riders. Please don't leave any rubbish behind and don't intentionally damage the track. Most importantly, encourage one another if things get tough on a challenging ride.
Unsanctioned trails
KMBC do not support or encourage the use of unsanctioned trails. We strongly advise against this and strictly recommended using our safe, carefully constructed, and sanctioned trails. Fines may apply if you are found using an unsanctioned trail and you may be reported for misconduct.